Welcome to the Greater Sacramento Parents Club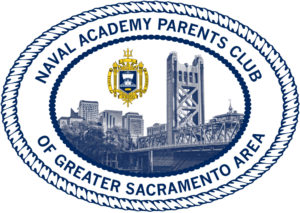 This Parents Club exists to provide to its members:
A forum to share our pride, as well as information, ideas, and advice about Navy Parenting.

An opportunity to follow the progress of all our Midshipmen and offer support to them and their parents.

A variety of social activities which promote friendship and fellowship among the members, alumni and Mids.

A venue to support the principles of the United States Naval Academy.
Email: napcgsa@gmail.com with any questions.
Follow Us on our Facebook page.
And if you're not already a member – Join Today!
We hope to see you at one of our next events!
USNA Car Sunshades for Sale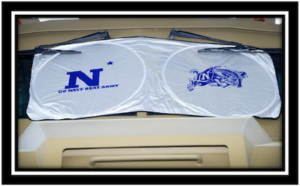 1 Sunshade $16.00
2 Sunshades $30.00
Additional Sunshades $15.00
USNA Sunshades are one of the simplest and most effective accessories to protect your vehicle's interior, block the sun's harsh UV rays, and keep your interior temperature up to 40° cooler.
Makes a great gift for Mids, parents, grandparents, professors, coaches, friends, or mentors!
News & Events
Archives
Categories